As Facebook Stock Tumbles, Is It a Buy?
---
Facebook's stock took a tumble on Wednesday, July 25th. It fell close to 24% after-hours on Wednesday.
This fall has taken a brutal hit on Facebook's valuation. It wiped out about $150 billion in the company's market capitalization within only two hours.
There's a lot going on with the company right now with its social media platform's privacy concerns. That's one major factor that could be playing a role in Facebook's recent tumble.
Another major factor is the recent reports on how user and sales growth have been slowing down significantly.
Over the past few months, the company has experienced a lot of scrutiny over a series of scandals that include Russian misuse of the social media platform, which might have interfered with the 2016 American presidential election. This was along with the already exposed scandal that involved political consulting firm Cambridge Analytica harvesting users' data.
It seemed like these scandals weren't directly affecting Facebook. The company had still been reporting healthy double-digit revenue increases every quarter.
But its recent report shows that the company is finally feeling the backlash from these scandals.
The company reported a 42% increase in revenue and a 31% increase in profits for 2018's second quarter. Normally, this would be great news for most companies. But these figures were also accompanied by decelerating growth in sales. Not to mention, it showed Facebook's slowest growth in the number of its users since 2011.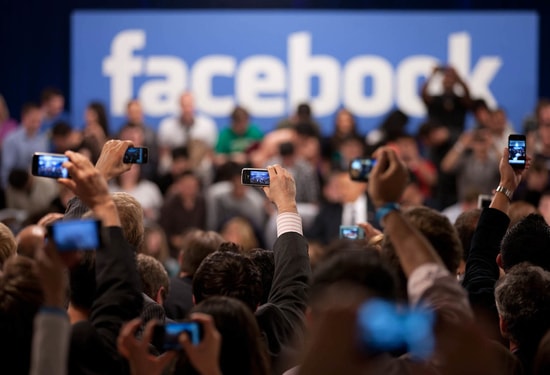 Facebook isn't the invincible company that it's been known to be. It's experiencing some wear and tear because of these scandals. And it's attempting to prevent the same scandals from happening again.
Brought to you by the Experts at Wealth Daily,
Sign up for the Wealth Daily newsletter below to stay on top of the greatest value investment ideas... You'll also get our free report, Seven Strategies for Tech Investing.
If the company continues experiencing slow growth in its sales and user growth, that will be bad news for the company.
And analysts at Pivotal Research Group said:

It should not be surprising that there was some impact from Cambridge Analytica. To explain that there is a couple million people who chose not to continue using Facebook is unsurprising.
People are highly concerned with the type of security and how their data is being used by tech companies like Facebook. For a while, we lived in a trusting time where we thought whatever we did online wouldn't be taken advantage of. But now, we've realized that isn't the case.
We need security for our information and data that we put onto the web. So, it doesn't come as a surprise that users are protesting Facebook and not using the platform — or at least taking a break from it until the company figures out what it's doing with security.
During the earnings conference call, Facebook CEO Mark Zuckerberg mentioned that profits would most likely take a further hit because the company is planning on spending more money on security.
In addition to what Zuckerberg had to say, David Wehner, Facebook's chief financial officer (CFO), pointed out that revenue growth would also experience a substantial decline for the rest of the year because Facebook plans to spend more money on security.
With this news and the decrease in growth, it's hard for investors to not be wary of what the future of Facebook will be. It's true that a lot of issues have continued to surface. But that doesn't mean the demise of one of the largest tech companies in the world is on its way.
Facebook is dealing with scandals and security issues that haven't really been a problem for it, or any social media company, before. And users are paying more attention to internet security and personal security than ever. We used to just trust tech companies with our information. But now that these platforms have become intertwined with our daily lives, we'll need to know what we're sharing with the internet world.
If anything, these Facebook scandals are making us aware that we should be questioning our online security and how we secure our data. This isn't the beginning of the end for Facebook.
Facebook built something influential that's a part of so many lives around the world. If anything, this makes Facebook even more of a bargain.
Until next time,
Monica Savaglia
Monica Savaglia is Wealth Daily's IPO specialist. With passion and knowledge, she wants to open up the world of IPOs and their long-term potential to everyday investors. She does this through her newsletter IPO Authority, a one-stop resource for everything IPO. She also contributes regularly to the Wealth Daily e-letter. To learn more about Monica, click here.
---
In Case You Missed It
Imagine a world without cancer, HIV, Alzheimer's, or diabetes… a population entirely free of illness, disability, or disfigurement… a happy, healthy utopia…
Sounds too good to be true? Well, it's not…
You see, a team of French microbiologists is close to making that utopia a reality. A revolutionary new gene-editing technique known as CRISPR-Cas9 has unlocked the key to manipulating cells in mammals.
And this will mean an end to all diseases.
Several top companies have already backed this new technology. And savvy investors willing to get on board early could see incredible profits.
You won't want to miss the boat on this one. Click here to get the full report now.