Could a Falling Facebook Be a Buying Opportunity?
---
I'm sure you're well aware of Facebook's (NASDAQ: FB) recent struggles with data and privacy across its platform and users. Over the past few months, I've written several articles about what's going on with Facebook. It's been a bit of a struggle for the company, especially with trying to reassure the public that its platform is safe so there won't be a drop-off in user growth.
So, with everything that's been happening, you'd think users would be hesitant about using a social media site that is and has had some troubles with securing user data. But that actually might not be the case at all...
It looks like Facebook and Instagram users aren't too concerned about what's going on with the recent news of data breaches and security of user data. And it's probably because these social media platforms have become somewhat addictive for many of us. Maybe not addictive, but definitely a part of users' daily routines.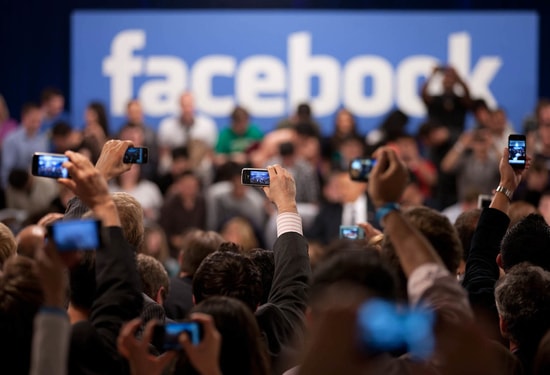 When you get bored, you check Facebook or Instagram. When you're waiting in line at the grocery store, what else is there to do but catch up on what your friends and family are up to? You have some downtime, so why not like the cute baby photo that your cousin posted? I'm guilty of doing this. I didn't even recognize that those apps are usually the first things I tap on whenever I look at my phone...
Users Are Still Logging In to Facebook
We've become kind of conditioned. Social media applications like Facebook and Instagram have become parts of our lives. And they have an influence on us every day. This is a big reason behind why Facebook isn't seeing a huge backlash from this recent news. Yes, there are users who have deleted the apps and vowed not to open up Facebook ever again. But for the majority of us, it's become a routine that can be hard to ignore.
According to a recent survey from Piper Jaffray, 1,300 U.S. Facebook and Instagram users found that two-thirds of respondents were logging in at least as much as they had been last year.
Analyst Michael Olson said:
While this raises questions around user growth rates and expenses necessary to improve security and screening, our survey of Facebook and Instagram users leaves us confident that most are unfazed by the negative news flow.
People are still logging in and are still liking photos and statuses. And they'll continue doing so...
Brought to you by the Experts at Wealth Daily,
Sign up for the Wealth Daily newsletter below to stay on top of the greatest value investment ideas... You'll also get our free report, Seven Strategies for Tech Investing.
A Falling Facebook Stock
We did see Facebook's stock decrease after Facebook CEO Mark Zuckerberg testified before Congress about the Cambridge Analytica scandal. We also saw the stock fall by 18.9% on July 26th when the company reported its disappointing financial results for the quarter. Facebook missed projections on revenue and daily active users in the prior quarter.
This news does have an impact on the company — there's no doubt about that. But will it affect Facebook over the long term? To be perfectly honest, I don't think it will...
A Buying Opportunity Arises
Facebook has a market capitalization of $504 billion. It ranks among Apple, Microsoft, Alphabet, Intel, and IBM on Forbes' Global 2000 list, which is an annual ranking of the world's largest public companies. Something more detrimental would need to happen to Facebook for it to fall to the point where it would no longer be included on that list.
Facebook has the ability to diversify and test certain features on its platform. In 2012, Facebook paid $1 billion for Instagram because it knew where the market was headed. And as of June 2018, Instagram has 1 billion users. eMarketer estimates that Instagram will bring in $6.84 billion in global mobile ad revenue in 2018.
It's true that the company has been going through some issues this year. But Facebook is recognizing its flaws and is working on those issues to perfect its platform. And this will work to keep the company on top.
As investors, this gives you an advantage over those who are jumping ship on Facebook. The stock is trading at a bargain price for investors who are looking to invest in one of the top tech companies in the world.
Until next time,
Monica Savaglia
Monica Savaglia is Wealth Daily's IPO specialist. With passion and knowledge, she wants to open up the world of IPOs and their long-term potential to everyday investors. She does this through her newsletter IPO Authority, a one-stop resource for everything IPO. She also contributes regularly to the Wealth Daily e-letter. To learn more about Monica, click here.