Trading Stock During Trade Wars
Posted July 3, 2018
---
My business career started when I was only six years old...
And it didn't stop there.
When I entered second grade, I came up with another idea for how to make money.
In the early 1970s, knapsacks were only used by the military and campers. We instead carried our books to school in briefcases.
And the boys in my school liked to decorate their briefcases with sports team decals.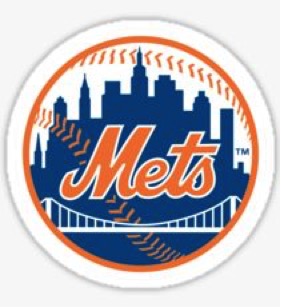 Before the internet, there were only two ways to get sports memorabilia like decals. You could either buy them at the team's stadium or order them through the mail. Both required you to spend money.
During the school year, my father took me to a New York Knicks basketball game at Madison Square Garden.
It was there that I got an idea. I'd write a letter to every NBA team and say I was a fan of the team. At the end of the note, I'd ask if they would kindly send me a few decals so I could put them on my briefcase. Well, it wasn't a 100% lie...
If only one team responded with a decal, I'd be in the black. I could easily sell the sticker for more than the cost of postage.
After I wrote letters to each NBA team to ask for a decal, I waited by my mailbox.
And I couldn't believe what happened over the next few weeks...
For the first week, there was nothing. And then it happened. I started to get envelopes addressed to me with decals!
In 1972, there were only 17 teams. But I do remember that I received envelopes from every team except for one.
And over the next few days, I sold them all to my classmates.
My total investment was $0.85 for postage, envelopes, and the time that it took to write a short note.
I sold each decal for $0.25. After deducting postage, my total net was $2.90. That was big money for a seven-year-old.
Over the next few months, I sent letters to all the teams in the NFL and the MLB.
My business was booming.
I hadn't needed to learn the laws of supply and demand, inelastic and elastic demands, and other economic terms that you learn in college. I figured out pretty early in life what was important to know and what wasn't in order to make money...
Tariffs Turn Into a Trade War
Over the past few months, President Donald Trump has ordered tariffs, basically an import tax, on several countries' goods. He also blocked Chinese takeovers of U.S. companies.
China responded with tariffs on imported U.S. goods. And in no time at all, the U.S. started a trade war.
A trade war is when countries put restrictions on each other in order to harm each other's trade.
The goal of the foreign tariffs is to help local manufactures. It makes foreign goods more expensive and less attractive to consumers. But like every war, things don't always turn out like they're supposed to...
Brought to you by the Experts at Wealth Daily,
Sign up for the Wealth Daily newsletter below to stay on top of the greatest value investment ideas... You'll also get our free report, Seven Strategies for Tech Investing.
The U.S. put a 25% tariff on steel and a 10% tariff on aluminum coming from Canada, Mexico, and the European Union.
So, the EU hit back and placed penalties against Harley-Davidson (HOG), the iconic maker of motorcycles.
Harley said the tariffs increased the cost of its motorcycles by 31%, which added around $2,200 to every motorcycle exported from the U.S. to Europe.
Over the short term, this will cause Harley to take a hit to its earnings.
Harley's stock has already taken a hit. The stock is down by 12% over the past few weeks and down by 17% on the year:
Instead of selling over the short term, smart investors have started buying.
Harley has a very strong brand. It's been ranked as the 77th best global brand.1
Harley is earning about $3 per share over the past 12 months. The stock is trading at around $41 per share, or a little less than 14 times earnings.
I'd like to see the stock trade even lower. If it trades around $36 to $38, I'll be interested. Any lower and it would be trading at a bargain price...
Smart Investors Focus on the Company
Peter Lynch is a legend in the investment business.
He managed the Magellan Fund in the late '70s, and his performance was outstanding. Lynch averaged a 29.2% annual return, consistently more than doubled the S&P 500 market index, and made Magellan the best-performing mutual fund in the world.
Here's what he said about trying to figure out the economy: "If you spend more than 13 minutes analyzing economic and market forecasts, you've wasted 10 minutes."
Trying to guess which way the economy or trade wars will end up is a huge waste of time.
Smart investors focus on the company, not the economy. And so should you.
All my best,
Charles Mizrahi
Founder, Park Avenue Digest
@Park_Ave_Digest
Charles cut his chops on the trading floor of the New York Futures Exchange before he moved on to become a wildly successful money manager on Wall Street.
And with more than 35 years of recommending stocks under his belt, Charles has knocked the cover off the ball. He's compiled an amazing record of success and posted gain after gain for his loyal readers. He's the founder of Park Avenue Investment Club and Insider Alert newsletters.
Charles is also the author of the highly acclaimed book Getting Started in Value Investing.
---